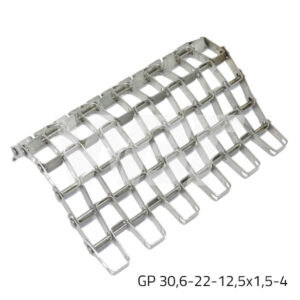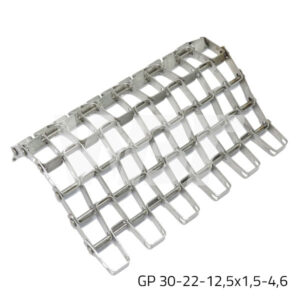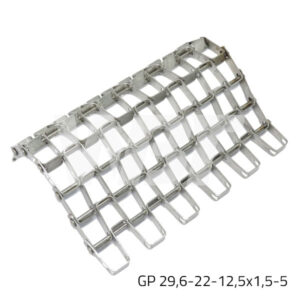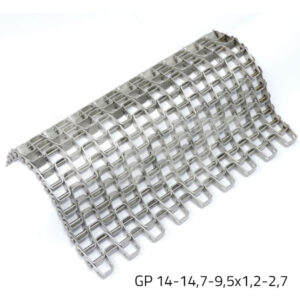 GP Belt
They are solid and easy to clean. The particular shape allows to convey a wide range of products. They are guided by suitable sprockets, and the implants that use them are easy to make.
They can be made of Carbon Steel, AISI 304, and AISI 316.
Belt Width: from 80 to 4500 mm
Mesh Pitch: from 14,7X13,7 to 30,6X22 mm
Spiral Wire: flat wire 9,5×1,2 mm and 12,5×1,5 mm
Crossbar Wire: 2,7 mm – 3 mm – 4 mm – 4,6 mm – 5 mm
Ø Crossbar Wire: from 2,7 to 5 mm
Edges: hot-riveted
AISI 304
AISI 316
Carbon Steel
Galvanized Carbon Steel
Suitable to be used in different applications such as washing, cooking, cooling, heat shrink wrapping, drying, trash-rack cleaning machines for water treatment and more.
Oven loading
Oven food cooking
Bakery tunnel ovens
Frying
Cooling
Desiccation
Surface treatment
Architecture
Tunnel washing machines
Heat shrink wrapping
Laser-cutting/water-cutting lines
Pasteurization machines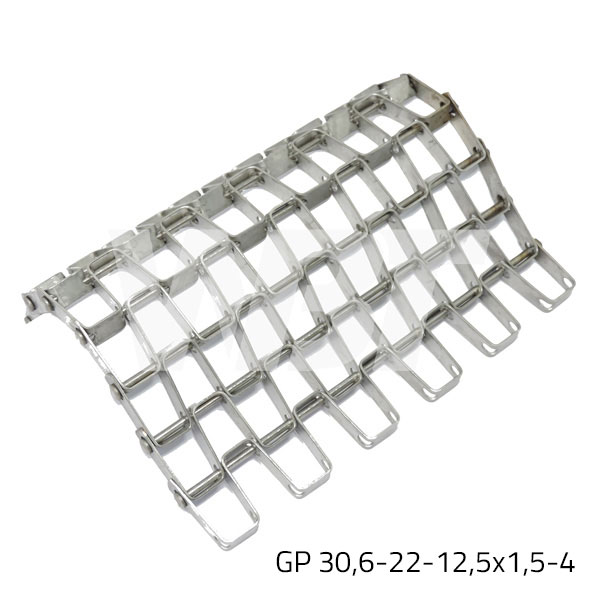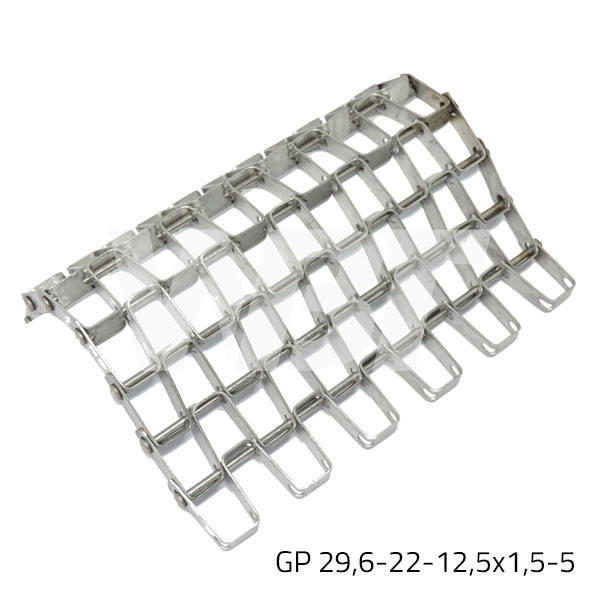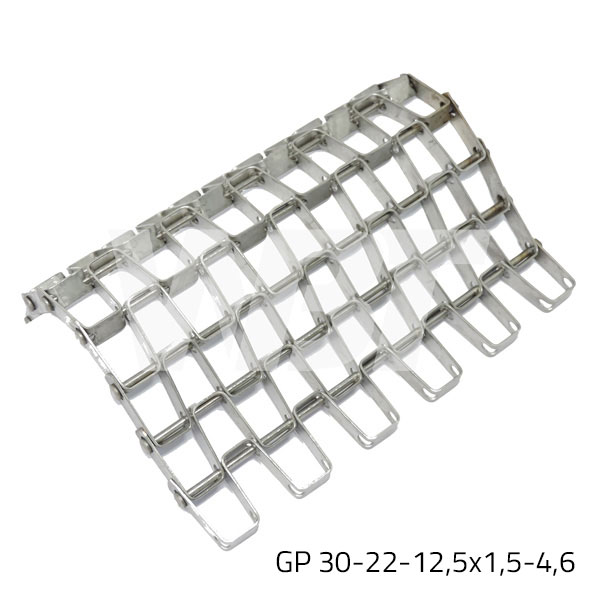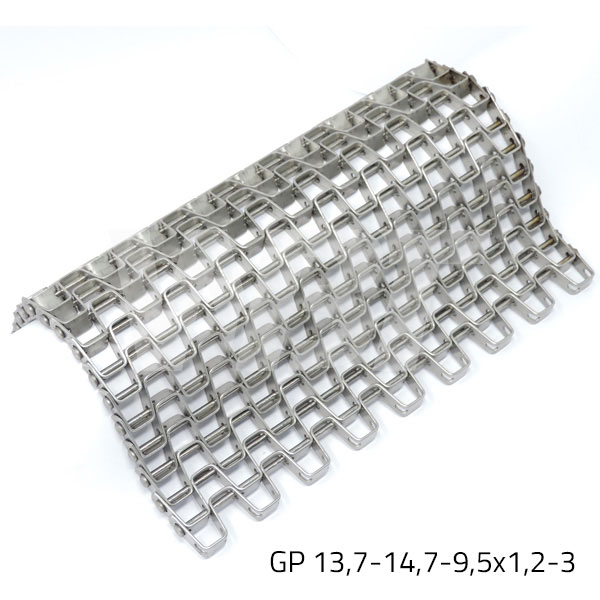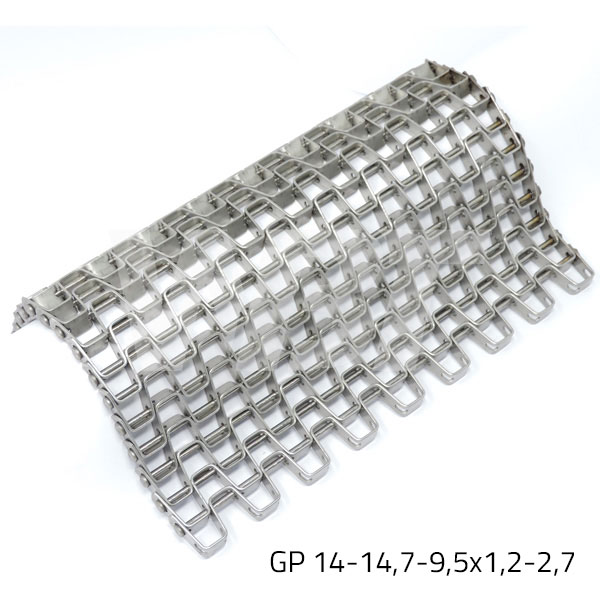 AREAS OF APPLICATION
Food Industry
Vegetables and Fruits
Pharma Industry
Packaging
Other Applications